As you know, the world of technology is taking over and becoming more advanced every day. With that, property management technology is just the same. While human contact is still needed and extremely important in the property management business, technology is just as necessary to help manage information, keep files, as well as utilize helpful systems and software.
Technology is quite limitless, which means that when it comes to implementing property management software, there are a few things to consider. Questions and considerations you should keep in mind include:
What software is efficient in managing multiple properties and tenants?

Software is necessary to screen potential tenants for qualification

CRM's are helpful in communicating with tenants and prospective tenants

An all-around property managing software helps with daily tasks like rent collection
Considering all the benefits listed above, this post will go over why it's essential to have good property management software on your side. 
Screening Potential Tenants
It's vital to have some sort of software to screen potential rental tenants. One of the most commonly used software services today is Experian, which is used to gather tenant information. Most landlords will want to fully qualify a tenant before allowing them to live on their property. 
To make sure a tenant is qualified, it's important to run a criminal background check, look for any eviction history, and go over other rental history notes. A screening software can also be used to verify income to make sure the tenant can reliably pay the monthly rental payments. 
Customer Relationship Management
A CRM, or customer relationship management software, is used in just about every business. This system is great for staying in touch and organized with current tenants as well as prospective tenants. CRM's are used by businesses daily to generate and send out mass emails to tenants, and to those looking into the rental property.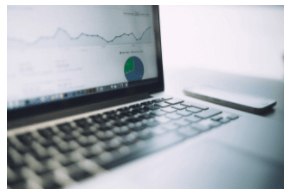 Just about any business industry can benefit from a CRM software program. This software uses data and analytics to gather important information that helps businesses connect with potential customers effectively. After all, one of the top tips for being good at business includes connecting with your audience. One that is specific to property management is YARDI.
Overall Property Management
While managing a property, or better yet, multiple properties, an all-encompassing property management software is a must. More advanced software such as this allows you to manage all the large and small daily tasks that come along with managing a property.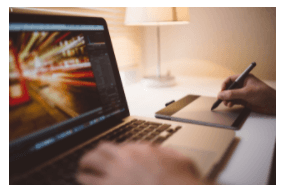 Some of the benefits of using a property management software, such as Appfolio, include assistance with:
Collecting monthly rent payments

Generate maintenance requests

Come up with lease agreements

Virtual property tours

Keeping in close touch with tenants
A property management software is great for both tenants and property owners since tenants can pay rent and make maintenance requests quickly online.
When it comes to property management in, Bay Property Management Group knows all the best software and strategies to effectively manage real estate. If you need assistance with managing your rental properties, reach out to your local property management services today.